PATRONAGE – ART AND INDUSTRY TRIENNIAL 2023 – CHALEUR HUMAINE
Through the intermediary of the FRAC Grand-Large – Hauts de France, the RAJA Collection is supporting the Art and Industry Triennial "Chaleur Humaine – Consciences énergétiques" (co-organized with the LAAC – Musée de France, curators: Anna Colin and Camille Richert).
"The second instalment of the Art & Industry Triennial – Chaleur Humaine – looks at how artistic, architectural, landscape and design practices have addressed the issue of energy, its uses and misuses, and its narrative, dreamlike and critical potential."
The Collection provided the materials necessary (custom carboard plates and boxes) for the realization of two in-situ installations to the artists Francesc Ruiz and Pablo Bronstein. These works will be presented in Hall AP2, a former workshop of the Dunkirk shipyards, a space preserved in its raw state and part of the Triennale's exhibition.
To learn more : Chaleur Humaine – Consciences énergétiques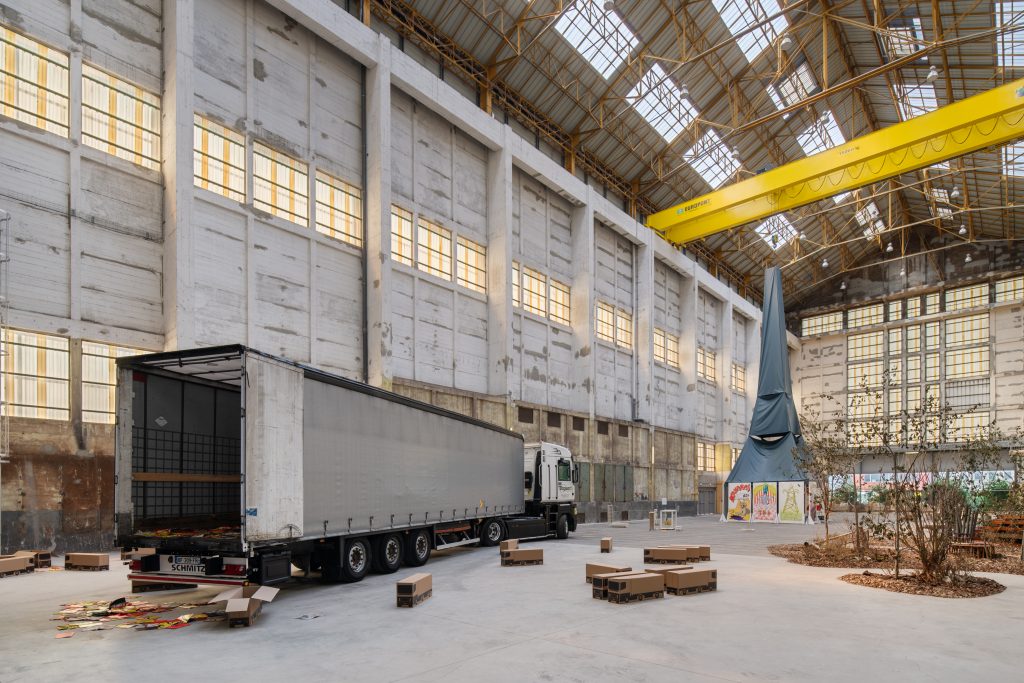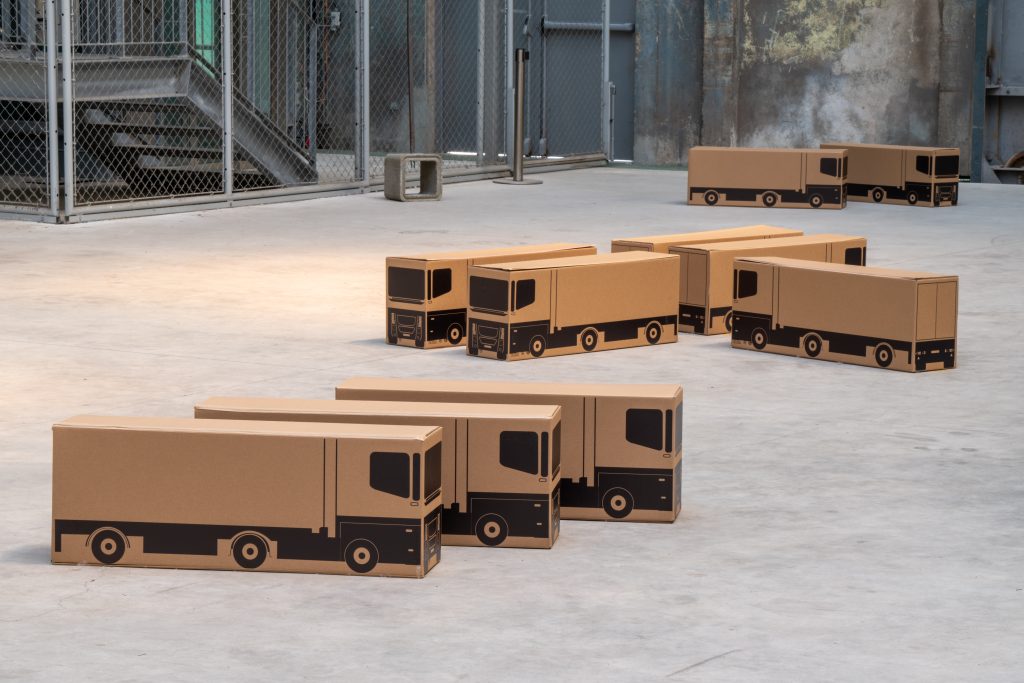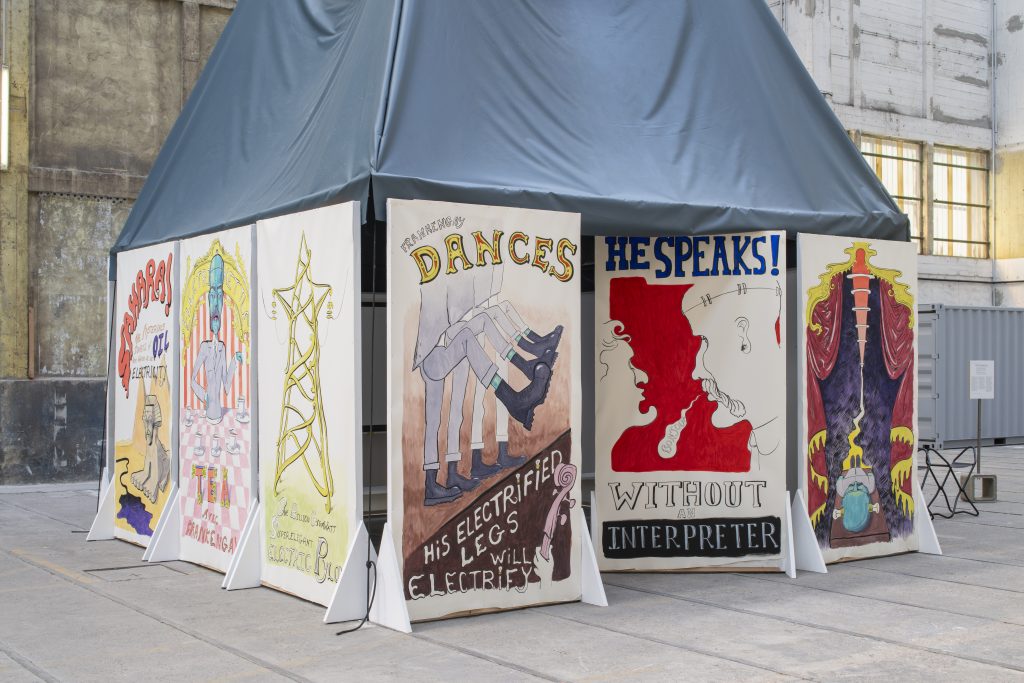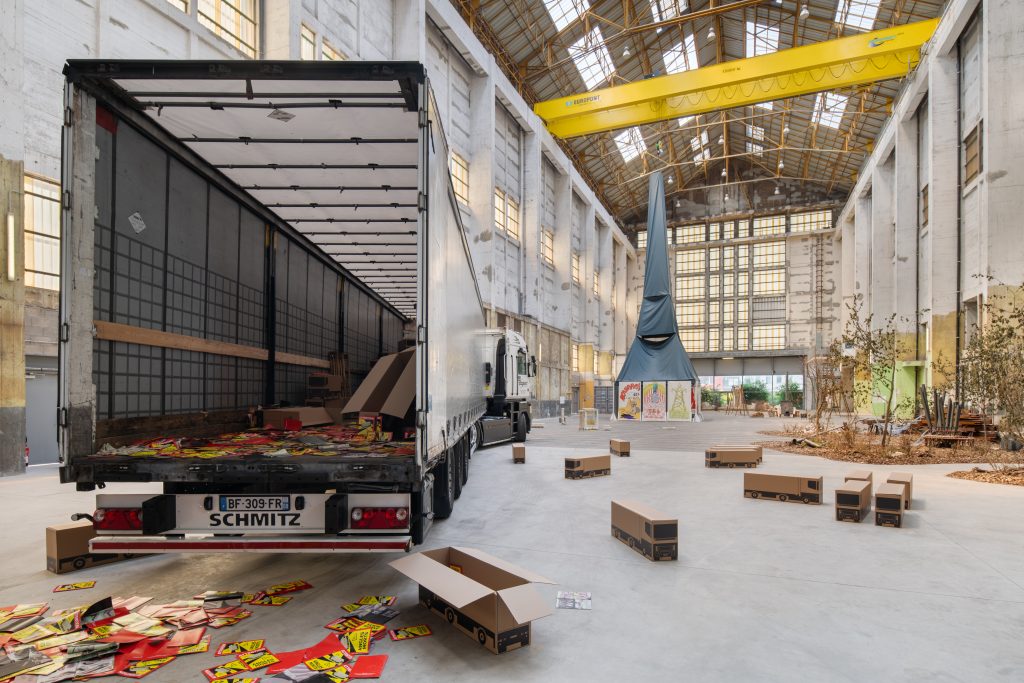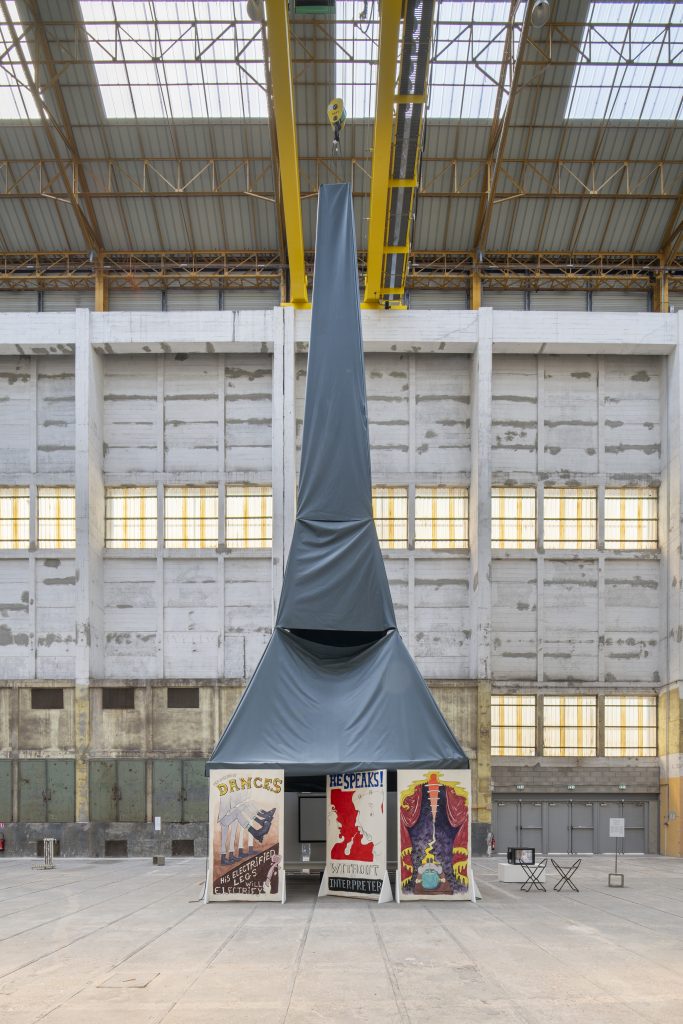 📷 : CHALEUR HUMAINE – Triennale Art & Industrie – Frac Grand Large – Hauts-de-France / © Martin Argyroglo