LOAN – "IRRÉSISTIBLES BEAUTÉS, VOLET 2", GROUP EXHIBITION AT CENTER POLARIS, ISTRES
The RAJA – Contemporary Art Collection is pleased to lend three works to Polaris-Centre d'art (Istres, South Provence-Alpes-Côte d'Azur region) as part of the exhibition "Irréductibles Beautés, volet 2", which runs from May 06 to June 14, 2023 (curated by Catherine Soria).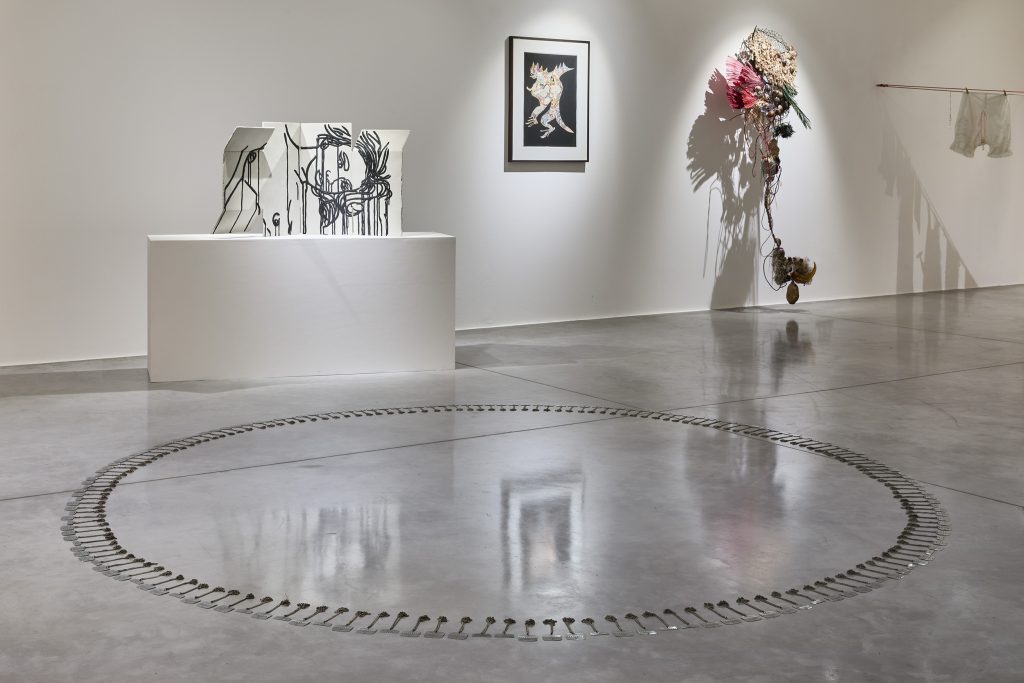 The exhibition is an opportunity for the Collection to continue its policy of lending and showcasing its works outside the RAJA Group.
"Irréductibles Beautés, volet 2" highlights the appropriation of the theme of the body by several women artists. The works presented question gender hierarchies and thwart stereotypes, interrogating the shifting notion of femininity and artistic canons.
With loans of works by artists Ghada Amer and Andrea Bowers, and the Collectif de Femmes du Burkina Faso.