LOAN – COLLECTIVE EXHIBITION "TOUCHER TERRE. LA SCULPTURE CÉRAMIQUE", ESPACE MONTE-CRISTO, FONDATION VILLA DATRIS
The RAJA Contemporary Art Collection is happy to loan two of its ceramics works for the group exhibition "Toucher Terre. La sculpture céramique" at the Espace Monte-Cristo, the Parisian space of the Villa Datris Foundation, from April 15 to December 17, 2023 (curated by Pauline Ruiz and Jules Fourtine).
A glazed earthenware piece from the Douceurs de fleurs series by artist Suzanne Husky (2018) and the large stoneware sculpture Bubble Rap by artist Gabrielle Wambaugh (2004) are shown amongst more than fifty works by French and international artists on the theme of earth.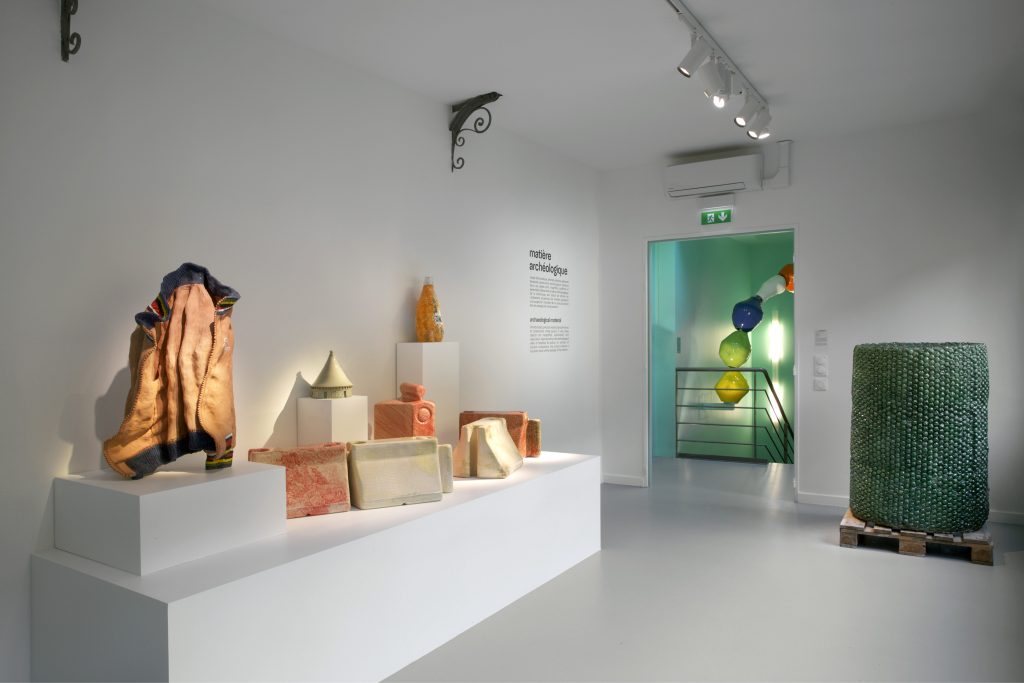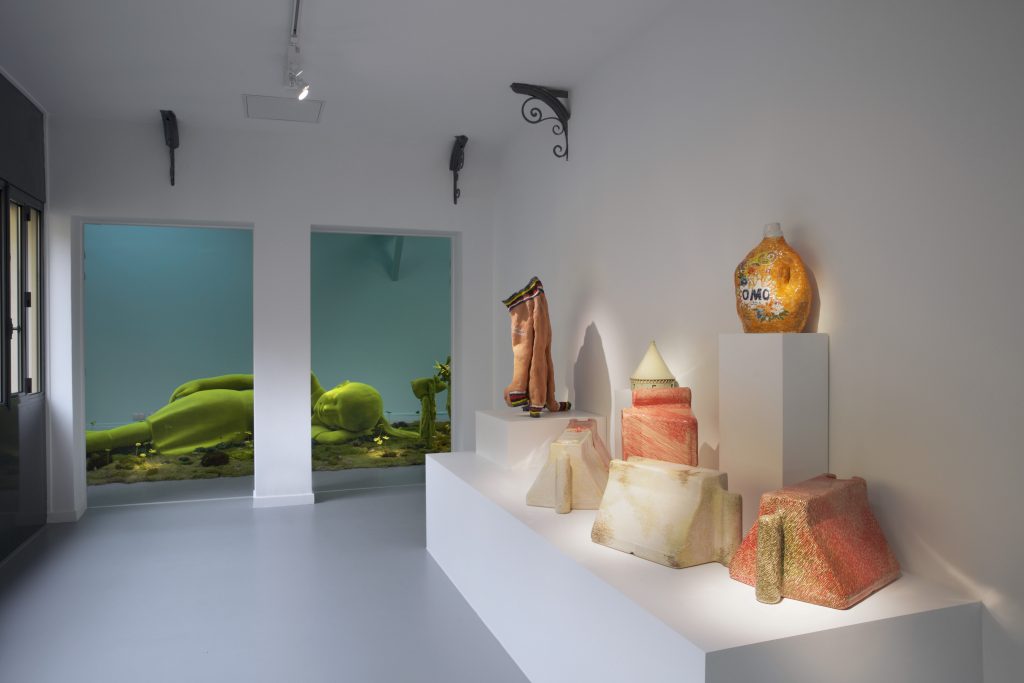 To learn more : Espace Monte-Cristo, exposition "Toucher terre"
📷 : View of the exhibition "Toucher terre", 2023 © Bertrand Michau